How to Download Free Fire Max OB34 Update: The highly anticipated Free Fire Max OB34 update is finally here. However, players will have to wait to enjoy the update's new features since the servers of the battle royale game have been taken down for maintenance.
Garena has taken the Free Fire Max experience to higher levels with every successive update. The new features and changes to the existing ones have been instrumental in attracting the audience, contributing to the game's global success. The Free Fire Max OB34 update is now live and available for download. However, due to ongoing server maintenance, gamers will receive an error whenever they try to access the game. It is only after its conclusion that users can sign in to their account to test the new update.
How to Download Free Fire Max OB34 Update Link (New Update APK Download)
Finally, the scheduled maintenance for the Indian server is completed. All users who have updated their client to the latest version can test out the newly added features. Many Indian players are facing a problem and have not yet received the OB34 update on the Google Play Store. Gamers can find a detailed guide to downloading the Free Fire MAX OB34 update for the Indian server in the following sections.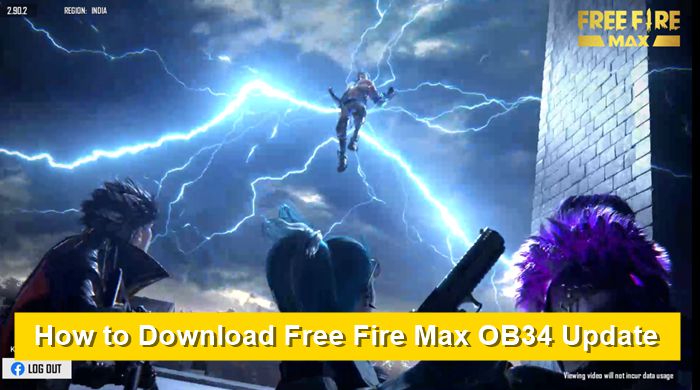 Free Fire MAX OB34 update download link for Indian players
The Free Fire MAX OB34 update is available for Android users to download through the Google Play Store. However, several users have reported that they do not have the option to update the game yet.
In this scenario, they are advised to reinstall the battle royale title. This will rectify the problem, and they will be able to enjoy the latest OB34 version on their respective devices. Here are the steps that players may follow to complete the procedure:
Step 1: First, users must uninstall the game from their device.
Step 2: Next, gamers should open the Google Play Store and utilize the search bar to look up 'Free Fire MAX.'
Step 3: To start the procedure, they can tap on the relevant result and press the 'Install' button.

The download size is around 506 MB, although the exact size of the game may vary depending on the device. Readers will have to ensure that they have enough storage space on their devices before proceeding ahead.
Step 4: Gamers can then open the app and sign in. Finally, they can enjoy the latest version with their friends.
iOS OB34 Update
Step 1: To manually update apps on iOS devices, gamers must first open the Apple App Store.
Step 2: Subsequently, they will need to tap on the profile icon at the top of the screen.
Step 3: Users can then scroll down to find the pending updates for their device, and they should press the update option next to 'Free Fire MAX.'