Roblox Blox Fruits Codes Redeem for Free Double Xp boost, Money, Stat refund, Reset : Roblox is a multiplayer online game developed by Roblox Corporation. In this game, Blox fruits codes are some in-game free gift providers that allow players to access the free gifts in the game. All the available and accessible codes are mentioned here. Each player can easily receive free gifts through using these Blox Fruits codes. Roblox brings out these codes for its players after a certain time gap.
Also Check : Blooket Codes to Join | ClaimRbx Promo Codes
Blox Fruits Codes (March 2023) Redeem Free XP Boosts, Money, Stats Reset
Like any other codes in online games, Blox codes are also interesting and give players many gifts. These Blox Fruits codes can bring you many a gift like experience boosts, titles, etc. which make your game and the in game character look more classy and attractive. Blox codes will give you the extra free benefits which will be released at the time of game update. the developer will release the Blox New codes at the time of celebrating Holidays or to reach the mile stones in social media to boost or grab more attention. These codes generally have a validity of less time. So it is better if you redeem the codes within the given time.
Also Check : Free Roblox Promo Codes
What are the uses of Blox Fruits code in the Roblox game?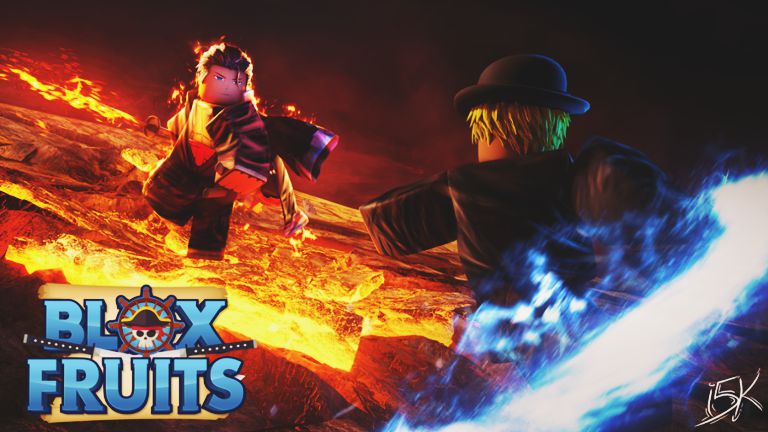 Pirate's life is very tough and that's why Roblox has come up with several Blox Fruits codes which will make your game easier to play by providing free astonishing gifts. Several XP Boosts with different time duration like 20 minutes, 10 minutes, 15 minutes, stat reset, in game titles, Beli etc are the exciting gifts that come with these codes. If you have not yet redeemed these codes, go now and redeem it soon before it gets expired.
Also Play : Loldle Answers Today
| | |
| --- | --- |
| Game Name | Blox Fruits |
| Platform Designed by | Roblox |
| Developer | go play eclipsis |
| Redeem codes (Latest Updated on) | March 2023 |
| Blox Code Benefits | Stat Reset, Free Fruits, 2 XP boost, Money, Stat refunds, fruit notified, 2x mastery, Drop chance, private servers, Double Boost |
| Official website | www.roblox.com |
Lists of Active working Blox Fruits codes (Tested on March 2023)
Follow the lists below where you will get all the active codes for March month of 2023. Here are the lists of amazing Blox codes for the Roblox game:
| | |
| --- | --- |
| Latest Blox fruits Codes (New) | Rewards/Benefits |
| NOOB_REFUND | stat reset (NEW) |
| TY_FOR_WATCHING | 20 minutes of 2x experience |
| GAMER_ROBOT_1M | one hour and 30 minutes of 2x experience boost |
| ADMINGIVEAWAY | Collect 20 minutes of 2x experience (NEW) |
| SUBGAMERROBOT_RESET | Collect stat reset (NEW) |
| EXP_5B | Collect double xp |
| GAMERROBOT_YT | Collect 2x EXP Boost |
| kittgaming | Get to claim free rewards |
| Axiore | Get 20 minutes of 2x XP |
| Magicbus | Get 20 minutes of 2x XP |
| JCWK | Collect 20 minutes of 2x XP |
| Enyu_is_Pro | Collect 20 minutes of 2x XP |
| Bluxxy | Get 20 minutes of 2x experience |
| SUB2GAMERROBOT_RESET1 | get Stat Reset |
| SUB2GAMERROBOT_EXP1 | Collect 30 minutes of 2x XP |
| Starcodeheo | Collect 20 minutes of 2x XP |
| Sub2Fer999 | Get 20 minutes of 2x XP |
| fudd10_v2 | Redeem 2 Beli |
| 1MLIKES_RESET | Get Stat Reset |
| 3BVISITS | Collect 30 Minutes of 2x Experience (EXP) new |
| UPD16 | Redeem for 20 minutes of 2x Experience |
| FUDD10 | GET Free $1 Money |
| BIGNEWS | Collect for an in-game title |
| TheGreatAce | Collect 20 Minutes of 2x XP Experience |
| Sub2Daigrock | Collect 15 minutes of 2x XP |
| TantaiGaming | Get 15 minutes of 2x XP |
| StrawHatMaine | Collect 15 minutes of 2x Experience xp Boost |
| Sub2OfficialNoobie | Redeem code for 20 Minutes of 2x Experience xp Boost |
| SUB2NOOBMASTER123 | Redeem 15 Minutes of 2x Experience xp Boost |
| Sub2UncleKizaru | Collect Stat Refund |
| KittGaming | Collect 20 Minutes of 2x Experience xp Boost |
| Bignews | collect Title |
| reset_5B | Get Freebies |
How to Redeem Blox Fruits codes in the game?
The entire process of redeeming Blox Codes is very simple and uncomplicated. Anybody can easily redeem it by following the process mentioned below in detail;
Firstly go to the official website of Roblox online game and then open the game.
Then choose any of the sides between Marine or Pirates of the game.
When you are loaded then click on the Twitter symbol situated in the left of the screen just above the menu option.
Now click on & copy any code of your preference and paste it there in the box. Then hit the try button. And you can avail the surprises of these codes.
Where can we collect these thrilling Blox Codes?
You can follow the official website of Roblox for any new update on Blox Fruits codes. Or else our website is always here to guide you. Players are advised to follow the official Twitter account of Roblox game or other social media handles as well. If anybody wants to join the discord, he can join and easily get the notification of this game and codes. We would always suggest you to visit the official pages or sites only so that you don't get scammed in any way.
Those players who are passionate about Roblox games can try this MORE ROBLOX GUIDES of Shindo Life codes | Blox Fruits codes | King Legacy codes | Anime Mania codes | YBA codes | All Star Tower Defense codes | Pet Simulator X codes | Bee Swarm Simulator codes
Final words We hope the above article is beneficial for you and clear all your doubts regarding Blox Fruits code redemption. If this article seems interesting to you, then don't forget to like and share with your friends and those who love playing Roblox online game. You can bookmark this article and our site as well to get the notification of several online games-related updates. We will keep uploading new and 100% working codes here on this page of different online games. If you find any of these codes mentioned here is not working, then you can simply let us know by leaving a comment below. We will again come back with another article.