Waffle Word Game Today Answers 1st October, 2023: Waffle word puzzle game is an interesting game played by a large number of gamers. This game gives an interesting and exciting pastime for the players. Players will have to crack the answers for 6 5-letter words. Players will get 15 chances to solve the puzzles. "James Robinson" is the developer of this game. The developers daily release new word puzzles for its players.
Also Check : Play NEW Puzzle Games Daily
Waffle Answers Today (1st October 2023) Waffle Puzzle Game Solutions, Hints
Waffle Word Puzzle Answers October 2023  
Gamers who are enjoying the Waffle word puzzle game can check the Waffle word puzzle game answers archives from the following. Waffle word puzzle game October 2023 answers and past months' answers were listed in the following. Players can check the assured answers for free.
Waffle Game Answers 2023
James Robinson is the developer of Waffle: Daily Wordle Crossword Puzzle game. The developers of the game release new puzzles every day at 12 am. Players can experience solving these new puzzles with the best tips and tricks. Check the Waffle word puzzle game-solving process, instructions to solve, and answers archives list from the following.
Waffle Word Puzzle Game Answers October 2023
| | |
| --- | --- |
| Game Name | Waffle – Daily Wordle Crossword Puzzle Game |
| Developed by | James Robinson |
| New puzzle time | 12AM Every Day |
| Category | Waffle Word Puzzle Answers |
| Waffle official website | wafflegame.net |
Waffle word puzzle answers List 2023
Check Waffle word puzzle answers from the following list. The Waffle answers 2023 were 100% correct. Players who missed solving the puzzle game on any day can check the answers from the following.
Waffle Game Answers For 1st October (10/01/2023) is:-
Word #1:
Word #2:
Word #3:
Word #4:
Word #5:
Word #6: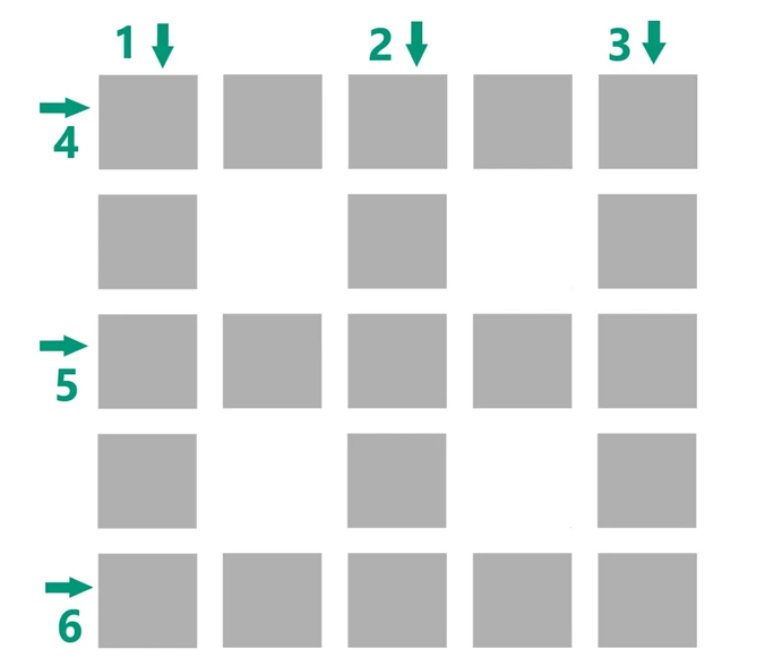 Previous Waffle Game Answers List 2023 (Archives) :
Date
Waffle Down Answer (Horizontal)
Word 1 2 3
Waffle Across Answer (Horizontal)
Word 4 5 6
1st October 2023
30th September 2023
29th September 2023
LOGIN
RAMEN
HARSH
LURCH
GAMER
NINTH
28th September 2023
STORM
INEPT
ENTER
SWINE
OVERT
MOTOR
27th September 2023
THING
NYLON
CRONE
TUNIC
IGLOO
GENIE
26th September 2023
TRASH
LEAPT
PETTY
TULIP
AWAIT
HOTLY
25th September 2023
WRUNG
NASTY
HATCH
WINCH
UNSET
GLYPH
23rd September 2023
SONIC
IMBUE
GEESE
SLING
NOBLE
CREME
22nd September 2023
CHAMP
VIOLA
CLEFT
CIVIC
ANODE
PLANT
20th September 2023
CLUMP
INCUR
DIRGE
CRIED
ULCER
PURSE
19th September 2023
VALET
PIPIT
RUDDY
VIPER
LIPID
TATTY
18th September 2023
STARK
RIDGE
GROWL
SHRUG
AUDIO
KNEEL
17th September 2023
FLINT
OPINE
NYMPH
FROWN
IDIOM
TEETH
16th September 2023
UPPER
CLIMB
TWEED
UNCUT
PRIZE
ROBED
15th September 2023
CHASE
ICING
ENSUE
CRIME
AMISS
EAGLE
14th September 2023
ALTER
ANNUL
HOLLY
AWASH
TONAL
RELAY
13th September 2023
RIDER
UNITY
DELVE
ROUND
DRILL
RHYME
12th September 2023
VOMIT
STYLE
AHEAD
VISTA
MAYBE
TREAD
11th September 2023
SHEEN
OCTET
LEAKY
STOOL
EXTRA
NUTTY
9th September 2023
KEBAB
IMAGE
LANKY
KRILL
BRAIN
BEEFY
8th September 2023
LAUGH
RADAR
DERBY
LURED
UDDER
HARDY
5th September 2023
SHOVE
OUTDO
TENSE
SPORT
OFTEN
ELOPE
4th September 2023
EXTOL
GLOOM
TALON
EIGHT
TROLL
LUMEN
31st August 2023
INGOT
AGAIN
ENTRY
IRATE
GIANT
TANGY
30th August 2023
RESET
BLISS
TALLY
REBUT
SWIRL
TESTY
29th August 2023
DRAFT
OVATE
EXERT
DROVE
ABATE
TWEET
28th August 2023
WINCE
MAGIC
NATAL
WOMAN
NIGHT
EXCEL
26th August 2023
QUEUE
ETHER
TACIT
GUEST
ETHIC
EGRET
24th August 2023
TAMER
REGAL
OPTIC
TORSO
MIGHT
RELIC
23rd August 2023
HOVER
INSET
TORCH
HOIST
VISOR
RETCH
22nd August 2023
TOUGH
EVICT
RENAL
THEIR
UNION
HOTEL
21st August 2023
STRAW
USAGE
KAYAK
SHUCK
READY
WREAK
20th August 2023
DEMUR
BINGO
TARDY
DEBUT
MINOR
ROOMY
19th August 2023
DIVER
INLAY
YEARN
DAIRY
VILLA
RAYON
18th August 2023
TOPIC
MIXER
DELTA
TIMID
PIXEL
CIRCA
16th August 2023
SEWER
OVINE
PIGGY
STOMP
WRING
REEDY
15th August 2023
STRIP
OFFAL
FIRST
SCOFF
REFER
PILOT
14th August 2023
HUMAN
TIGER
HALVE
HUTCH
MOGUL
NURSE
13th August 2023
VIGIL
UNDID
THYME
VAULT
GODLY
LEDGE
11th August 2023
SUEDE
ACUTE
KITTY
SNACK
ERUPT
ELEGY
10th August 2023
DUSTY
GUAVA
AVERT
DOGMA
STAGE
YEAST
9th August 2023
BILGE
REUSE
ELECT
BARGE
LOUSE
ERECT
8th August 2023
DROOP
BRIEF
TUMMY
DEBIT
ODIUM
PUFFY
7th August 2023
SINEW
RAISE
TWEAK
STRUT
NOISE
WRECK
5th August 2023
SPARK
ALIVE
TENET
SHAFT
ALIGN
KNELT
3rd August 2023
MIDST
CLOCK
STEER
MUCUS
DRONE
TAKER
2nd August 2023
WOOZY
MACAW
NERDY
WOMEN
OCCUR
YAWNY
1st August 2023
DROSS
APTLY
TODAY
DEALT
OUTED
SLYLY
31st July 2023
SHRUB
ANNEX
NEWER
SPAWN
RENEW
BOXER
30th July 2023
TABBY
PSALM
DITTY
TEPID
BOAST
YUMMY
29th July 2023
SURGE
ALPHA
TULLE
SHALT
REPEL
ELATE
27th July 2023
ARISE
BALER
MIRTH
ALBUM
IDLER
EARTH
26th July 2023
SHONE
OUTER
NUDGE
SWOON
OPTED
EERIE
25th July 2023
CRAMP
NOBLY
CLEAR
CONIC
AMBLE
PAYER
24th July 2023
SWILL
IVORY
FLYER
SKIFF
IRONY
LAYER
22nd July 2023
BEAST
TRICE
HYENA
BUTCH
ANIME
THETA
21st July 2023
REMIT
BONGO
TRACE
ROBOT
MANIA
TROPE
20th July, 2023
DEPTH
AMEND
NIECE
DRAIN
PIECE
HEDGE
How to Play Waffle Word Puzzle game
Players have to guess the correct answers to the Waffle word puzzle game. In this game, 5-letter Six-word game puzzles will be queried every day. In this web-based word puzzle game, players would rearrange the given letters to form correct words or sentences. To solve the 6 words, players will be given 15 chances. Within 15 tries, guess the correct answer.
The Waffle game must be pre-installed on your laptop, PC, or mobile. Check the Waffle game – instructions to play from the following.
Go to the official website of the Waffle game, wafflegame.net
You can find 6 – 5-letter words on the screen. 3 will be horizontal and 3 will be vertical.
A total of 15 chances will be given to crack the answers to the puzzles.
Drag and rearrange the letters anywhere on the board to form the correct answer.
The color of each tile indicates whether the guess is correct or not.
Green indicates The letter is in the correct position.
Yellow indicates: The letter is correct and the position is not correct.
Grey indicates: The letter will not fit into the puzzle.
The guess must be a proper English word.