Free Fire OB39 Leaks: Here you can check all latest Upcoming Features of Free Fire OB39 Update. New Evo G18, Scar, M1014, AC80, mystery character, Emotes, Triple Wolves mode, ability reworks, and more. The latest Free Fire Advance Server is finally available on 10th March to 16th March. After registering for Garena's FF and FF MAX test program, fans can head to the official Advance Server website and access the APK download link.
Free Fire OB39 Leaks: New Evo G18, Scar, M1014, AC80 & New Character, Emotes…More
All the gamers can enjoy the game and can even report the technical issues or some bugs in which you have deducted in the game to the developers. This also helps to get the rewards like Free Diamonds, Gun Skins, outfits, title or else others. These rewards will help the games to have more fun in the game.
1. Ultimate Achiever – Evo G18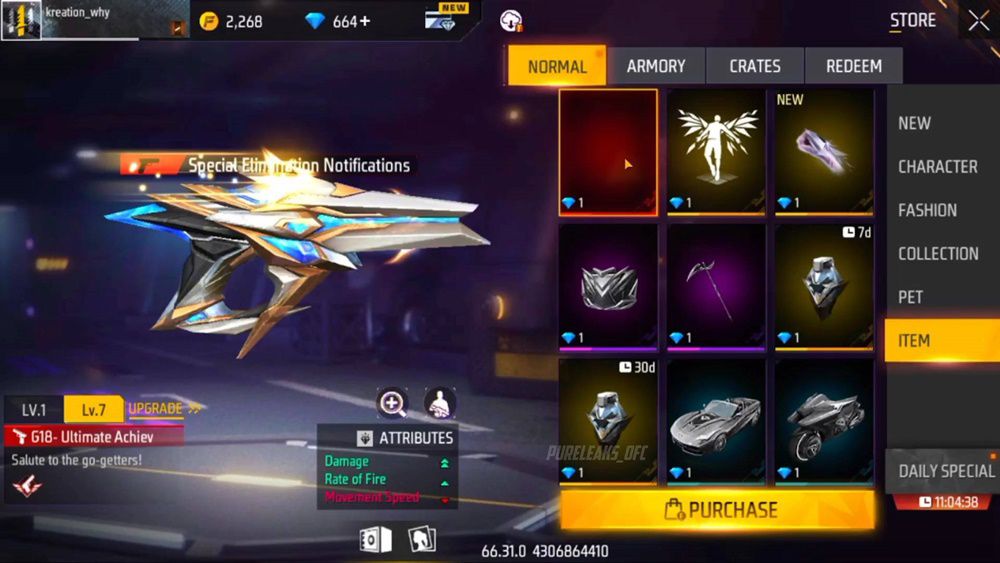 Attributes:
Damage: ++
Rate of Fire: +
Movement Speed: –
2. New Character: Orion (Crimson Crush)
PROFILE: Orion is a former mercenary who underwent a biological transformation and obtained a formidable power.
AGE : 22
BIRTHDAY : 8-13
OCCUPATION : Mercenary
Skill: Replaces EP with 300 Crimson Energy. Consumes 150 Crimson Energy to activate its protection, during which you cannot take damage or attack enemies and will absorb 15 HP from enemies within 5m. Lasts for 3s. Cooldown: 30s.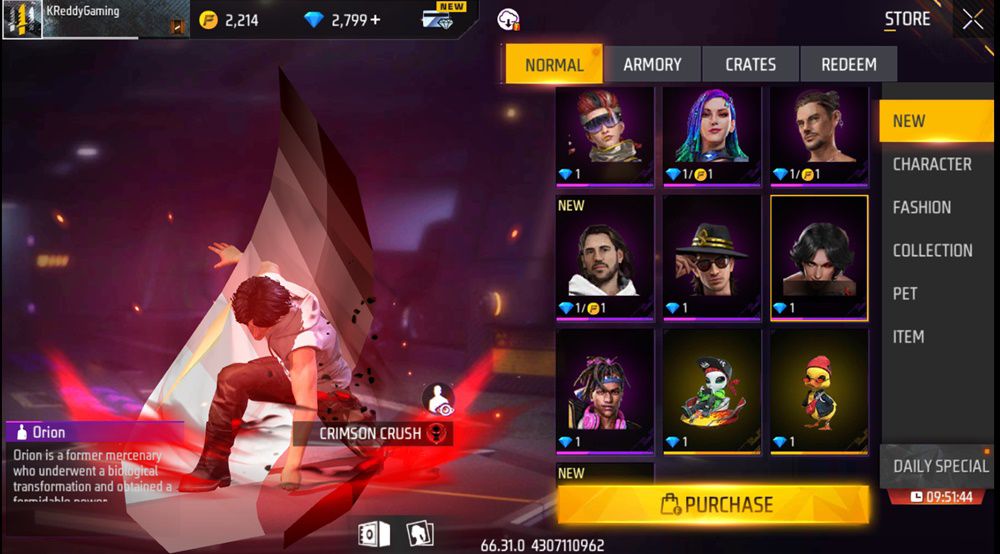 New Orion Character Ability Test
3. New – Evo Scar & M1014 2.0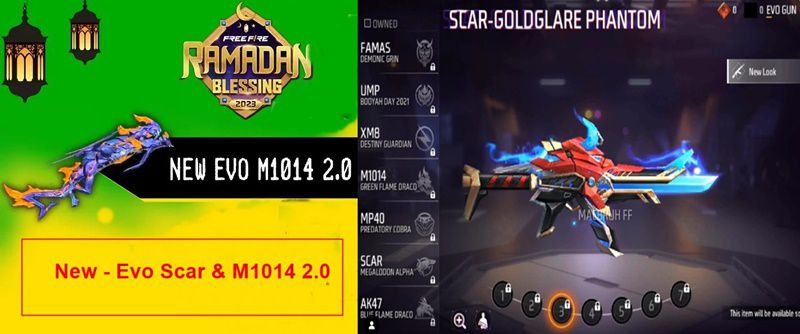 4. Reworked Character Skills.
Xayne: Get 80 Temporary HP for 8s. Bullet Spread speed slows down by 20% and max. bullet spread range reduces by 20%. knocking down an enemy will refresh temporary HP.
5. Event: Ramadan Main Mega Event of ob39
Name: Ramadan Blessings 2023
6. OB39 BUNDLES
7. OB39 ORIAN EVENT LOADING SCREEN
8. GUNS & CHARACTERS FREE TRIAL [START 24 TO 9TH MARCH ]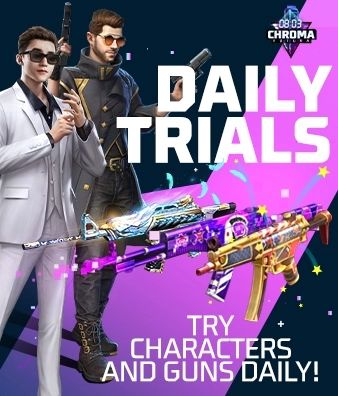 9. APRIL BOOYAH PASS S4 [ FISH THEME ]
10. New preset system
Players accessing the character section will witness changes in the UI. These changes are due to a new preset system that allows players to create multiple combinations for their characters, pets, loadouts, and more. After creation, they can easily choose their desired preset before entering a Free Fire match.
11. BR mode additions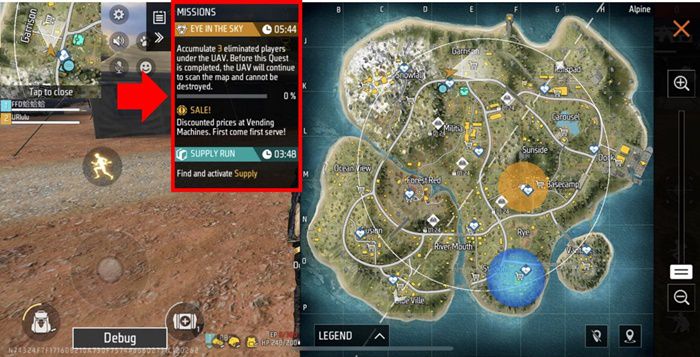 12. Evo Ac80 Theme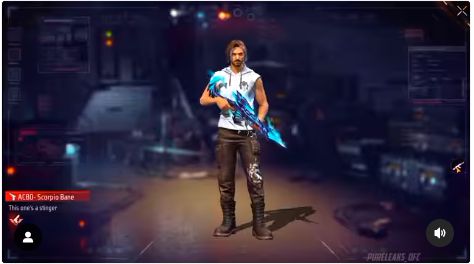 13. OB39 NEW EMOTE ICONS
The developers have introduced a few additions in the Battle Royale mode, which includes the in-match quests and events. A BR match with new in-match quests and events brings numerous airdrops from the sky, while the location of players and enemies will get exposed when in proximity.