Honkai Impact 3 Redeem Codes August 2023: Honkai Impact 3rd, a free-to-play 3D action role-playing game that was subsequently ported for the Microsoft Windows platform, was developed and published by miHoYo. miHoYo was responsible for both the game's development and distribution. It is the spiritual successor to Houkai Gakuen 2, utilizing many of the characters from the preceding title in a storyline that is wholly autonomous from the first game in the series.
Also Check : Roblox Promo Codes | AFK Arena Codes
Honkai Impact 3 Codes (August 2023) Exchange Free Rewards, Crystals, Costumes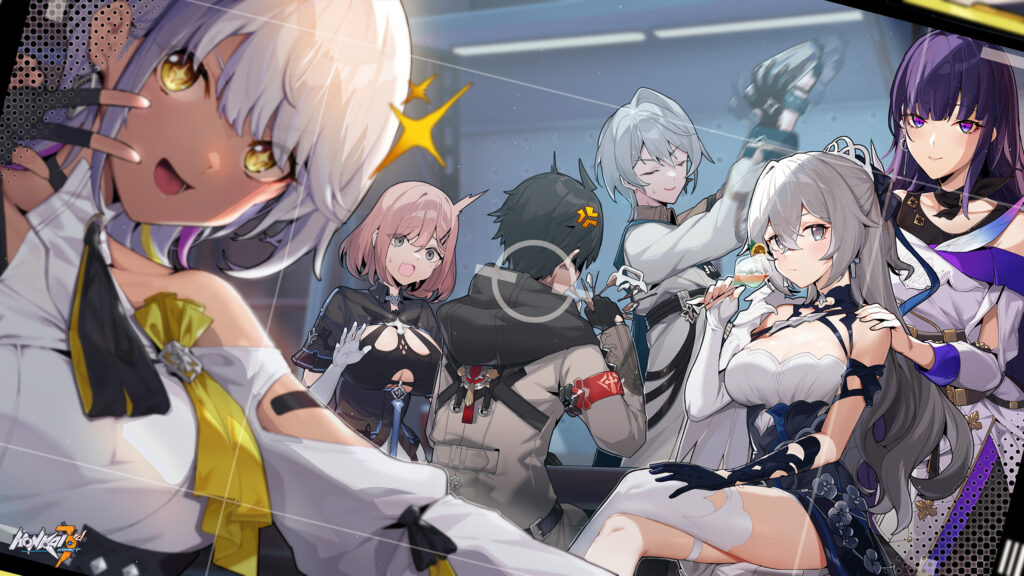 You are encouraged to check out the most recent and most up-to-date Honkai Impact Redeem codes, which are now operational and will assist you in claiming free rewards such as crystals, coins, costumes, mithril, asterite, s rank eggs, characters, gems, and a wide variety of other in-game items. All of the players who enjoy this role-playing game (RPG) that is free to play are encouraged to do so.
Also See: Free Fire Rewards
On this page, we have included a list of all valid Honkai Impact Redeem codes 2023 wiki. Players are able to immediately redeem these codes by following the redemption method that is outlined in the how-to section, which is located immediately below the list of Honkai Impact codes. If you have any questions about these codes or how to redeem them, feel free to contact us.
Honkai Impact 3 Redeem Codes (Active Working Codes)
RHYTHMOFLIFE – 200 Crystals (NEW
SHIGURE – 9,999 Coins, x1 Starless Rift, x1 Battlesuit Trial Card Option (NEW!)
KIRANOW – 30 Crystals, 2,888 Asterite, x1 SSS Trial Card Option (NEW!)
Expired Honkai Impact codes List:
ASHKJHDU – 30 crystals, 2,888 asterite, and one SSS trial card option
VERKIANA – Redeem Free 9,999x Coins Or 1x Battlesuit Trial Card Option Or 1x Starless Rift Outfit. (NEW)
MKFINAL– Redeem Free 30x Crystals / 2,888x Asterite / 1x SSS Trial Card Option (NEW)
MEONHONKAIANNI2 – Redeem Free 160 Crystals
MEONHONKAIANNI – Redeem Free 3000 Asterites
TOTHEFUTURE – Redeem Free 200 Crystals
HAPPYHONKAIANNI – Redeem Free 5000 Asterites, 3 Boosts
2TNBFZQZ59SB – 120 crystals
TRUTH63 – 30 crystals, 2,888 asterite, and one SSS trial card option
BRONYA321 – 9,999 coins, one starless rift, and one battlesuit trial card option
TRUTH – x200 Crystals
AICHAN010 – 9,999x Coins / 1x Miss Pink Outfit Trial Card / 1x Starless Rift
HYPRN62AI – 30x Crystals / 3,000x Asterite / 1x SSS Trial Card Option
NIGHTWALKERS – 100 Crystals
MIDNIGHTCARNIVAL – 2 boosters (NEW)
LISUSHANG – 9,999 coins, one Battlesuit Trial Card Option, 1x Starless Rift
GMUGGG2X7X
GMUGHCLS5X
ELUY8G2T9P
YVUGGCJX9X
YLYEGC5N97
GUUE8C5T5F
GMUWGCKTM7
How Honkai Impact 3 Redemption Codes 2023 may be redeemed?
For you to be able to redeem your mihoyo Honkai effect Redeem codes, it is required that you already have the game installed into the device you want to use. After that, to utilise and redeem the rewards by making use of any active codes that can be located on this website, complete these straightforward processes throughout the course of the next five steps:
Start up the game "Honkai Impact 3rd" on your mobile device that is running either Android or iOS.
Simply choose the Player ID you want to use from the drop-down box that appears in the top left corner of the screen.
To get your redemption code, go to the top right of the screen and choose the "Redemption Code" option from the drop-down menu that appears there.
Now all you need to do is make a copy of the code that is working and paste it into the text field that is labelled "Redemption box."
Simply entering the code will allow you to immediately begin enjoying the advantages of your credit.
Honkai Impact Updates
The next version of the game's update will at long last be made available to players on 2023, as Honkai Impact has at long last revealed the date. In addition, the makers of the game have hit a particular milestone, which has motivated them to offer fresh codes and hacked material for its customers. This will enable those users to claim free crystals codes and free awards for playing the game.