Jio 5G Launch Dates, Jio 5G Sim, Trials, Spectrum Cities, Bands, Plans, data Speed Test: Jio has taken the initiative to inaugurate 5G spectrum in recent times. The process has already started. Jio 5G services are the highest demanding network services and its being planned to be launched in Pan India. Chairman and MD of Reliance Industries Mr. Mukesh Ambani has taken a step of providing the best network service all over India soon. Reliance Company is going to use a mixture of spectrum in supplying 5G services with a speed of 1GbPS. And over few years users of this 5G connection will be increased drastically. Initially Reliance team will take help from other companies and then later on will present it all alone. Here in this article we will discuss about the launch date of Reliance Jio 5G, Jio 5g sim, its trials, spectrum, internet speed, tariff plans and also about many more things related to Jio 5G launch.
Now Every Person has lot of questions in mind about Jio 5g. So we are trying to figure out and answer every possible questions. The questions are brought like Do we Need Jio 5g Sim to use 5g? and Is Jio 5G Network in 4g Phones? What are the cost of Jio 5g Plans? How to Activate Jio 5g in 4g network phones?. So lets start with the answers below.
JIO 5G Launch Date, Sim Card, Plans, Cities, Prices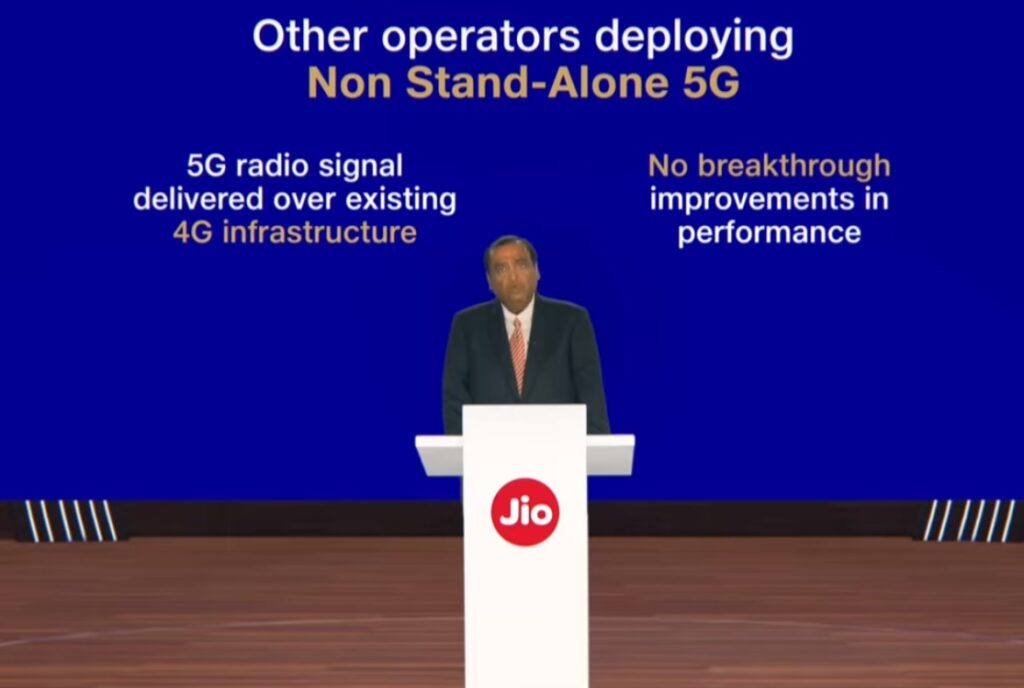 When Will We get Jio 5G services?
Reliance Jio officials have organized their 45th Annual General Meeting on August 29, 2022. On this day they have declared about their idea of coming up with a new internet service. In initial time this service will be in metro cities like Kolkata, Mumbai, Chennai etc and then on 24th October 2022 (Diwali) onwards the roll out will begin. So the Jio 5g Launch date might before Diwali as per latest trends. And slowly then it will spread to other places as well. Most probably within the next 3-4 months since its roll out period will start, Jio 5G Connection will be available in many places.
Internet speed of Jio 5G connection
Reliance Jio has conducted a trial of its 5G service in several metro cities. And from there they got the output that the speed of 5G connection in many cities where the trial was being conducted that the speed of 5G internet service is much faster than 4G connection. It is more than 5 times faster than 4G service. From the trial it is concluded that the download speed is 420 MBPS where the upload speed goes up to 412 MBPS. In future also Jio will provide connectivity higher than recent frequency bands.
Trials of Reliance Jio 5G network connection
Reliance group has created a set up in 13 cities initially. The list of these 13 cities includes Kolkata, Mumbai, Chennai, Jamnagar, Hyderabad, Chandigarh, Chennai, Delhi, Gurugram, Pune, Lucknow, Ahmadabad, and Gandhinagar. After the first tier there are more than 100 cities which are in the list where 2nd and 3rd tier of Jio 5G network connection trial will be conducted.
Is it required to get a new jio 5g sim to utilize Jio 5G connection?
It may be that a new jio 5g sim card is required to utilize the Jio 5G connectivity. Though no confirmation about the new sim is out yet but it is believed that new sim will be required to continue the new Jio 5G services. Or else in future Reliance may give a flexibility of upgrading the old 4G Sims into 5G by clicking on some customer care/ service center number.
List of Jio 5G connection plans
So far we have no such information about the pricing of Jio 5G plans. But when Reliance Company will launch its 5G service, soon along with that they will share all the prices of Jio recharge packs. Right now the Jio recharge price for smart phones is 239 Rupees per month, where users get 1.5 GB of data, unlimited calls with 100 SMS free for every day. And also other offer of 195 Rs where 1.5 GB data/ day, unlimited calls and 100 SMS/ day are provided. But it is anticipated to get the Jio 5G services in reasonable price like within 300-400 Rs. Initially may be the prices will remain lower to leave other telecom service providers behind.
Final words
This year's Diwali celebration will be double as Reliance is breaking the old stuff and brining out some superb gifts for us. Everyone is very excited to avail the exciting 5G connection all over India. So we can expect to get the advantage of this service in the upcoming months. And also Reliance is hoping to overtake other bigger telecom companies like VI, Airtel etc.
Shoot your Questions in the Below Comment Section and Stay with us for More Information about latest Jio 5g.
What is JIO 5G Plans Cost?
Jio 5g Plans prices might be similar to 4g plan costs to attract customers initially.
Is it Required jio 5g Sim to use 5g network Services?
yes, Jio 5g Sim is needed to use 5g Network Services.
What is the jio 5g Launch Date in India?
As per sources, Jio 5g network will be launched on or before diwali.
Is it 5g phone Needed to use Jio 5g?
yes, 5g compatibility mobile is needed to use jio 5g sim services.
What is the Expected Data Speed of Jio 5g?
Jio 5G speed in India will be access to 1Gbps.
What are the Current Jio 5g Trial Cities in india?
Present, Jio has 5G trial sites live in four cities in India i.e Delhi, Pune, Mumbai and Gujarat.