Pokemon Go Spotlight Hour Today – Spotlight Schedule Time Zone, benefits for October 2022: The Spotlight Hour event is the special in pokemon go and every week they released the one special surprise pokemon and special bonus effect. In February of 2020, the Spotlight Hour and Mystery Bonus Hour events were added to Pokémon GO. For only one hour each week, between 6 and 7 p.m. local time, a mystery Pokémon will show up more often in the wild and the Mystery Bonus will be active. This will allow you to capture as many of the highlighted Pokémon as possible, develop it using sweets, and maybe even come across a Shiny variant. There is no difference in the local time across time zones for the Spotlight Hour and the Mystery Bonus Hour. They used to happen on Tuesday night only, but now they only happen once a week.
Pokemon Go Spotlight Hour Schedule October 2022, Time Zone Today
This is a frequently updated guide that will inform you about the Pokémon that will be shown during Spotlight Hour on Tuesdays, as well as the associated Bonus.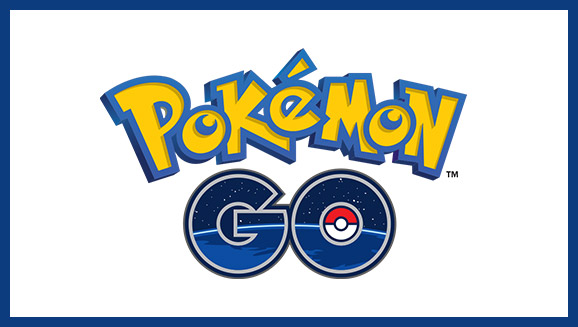 Pokemon Go Spotlight Hour schedule October 2022
| | | | |
| --- | --- | --- | --- |
| Spotlight Hour Date | Spotlight Hour Time | Spotlight Pokemon Name | Spotlight hour Bonus |
| October 4th, 2022 | 6PM-7PM | Purrloin | 2x Evolution XP |
| October 11th, 2022 | 6PM-7PM | Haunter | 2x Catch Stardust |
| October 18th, 2022 | 6PM-7PM | Misdreavus | 2x Catch XP |
| October 25th, 2022 | 6PM-7PM | Shuppet | 2x Evolution XP |
Currently Players grabbed the Shiny ralts, and shiny munna and they are now shined with the pokemon go spotlight hour benefit. People can watch this Pokemon Go Spotlight Hour schedule every month and get benefit wherever you at that in between time.
Can you tell me what the Pokémon GO Spotlight Hours and (Mystery) Bonus Hours are, and how I can be ready for them?
For Spotlight Hours, it's a good idea to stock up on necessities, assuming the featured monster is one you're keen on. Verify that you have:
You should have: Sufficient space in your Pokémon Storage Box for all the Pokémon you're going to catch – you only have an hour to evolve them all
Enough Pokéballs and Pinap Berries to catch and evolve Spotlight Hour Pokémon
Extra Ultra Balls and Razz Berries on hand to capture any hard-to-catch Pokémon that pop up
Lures to draw the featured Pokémon to you might be a good idea, but Spotlight Hour events don't increase Lure time like their
Be prepared with a stockpile of Lucky Eggs, Star Pieces, and Super Incubators (depending on the nature of the bonus)
Specifically, the hours of 6pm-7pm local time are the Highlight Hour. This is the timetable for the fresh opportunities that arise every Tuesday.
September 06: MUNNA
Munna will appear randomly at 6 and 7 o'clock worldwide. At this particular hour, gamers will be rewarded twice as much stardust for snagging it. During this time, trainers may obtain double the usual amount of stardust (100) for each Pokémon they capture. A shiny version of Munna was just shown at Pokémon GO Fest.
September 13 : RALTS
Within the subsequent week, Ralts will be accessible. Two times the normal amount of catch experience points will be awarded to trainers throughout that hour. Experience points are multiplied for catching Pokémon on the first try, for employing a curveball throw, and for getting a decent, terrific, or exceptional throw. Shiny variants of Ralts may also be obtained.
September 20: ARON
Everywhere trainers travel between levels 6 and 7, Rock/Steel type Pokémon will be there. Players will get six candies after each catch instead of the standard three. Using a Pinap Berry, they can get 12 candies only by capturing one Aron. Availability as a shiny means that players may require 125 candies to develop one if they are fortunate enough to capture one.
September 27: MINCCINO
You should expect to see a lot of Minccino on September 27th, Tuesday. For that one hour, Trainers will get double the candy for transferring a Pokémon. At each visit, kids will get two candies instead of one. It takes 50 candies for a Minccino, which may be shiny, to develop into a Cinccino.
Conclusion
Unfortunately, Spotlight Hour doesn't have any glitzy bonuses. Since they would encounter so many, one may argue that there is more than simply a small possibility of success. While individual rates may fluctuate, the aggregate rate remains constant.
There is still an about 1 in 450 chance of seeing a shiny. However, unlike community days or other events, Spotlight Hour does not come with improved shiny probabilities. Shiny versions of Munna, Ralts, Aron, and Minccino will still be incredibly rare to get for trainers.